Support to take medication as prescribed. Everyday.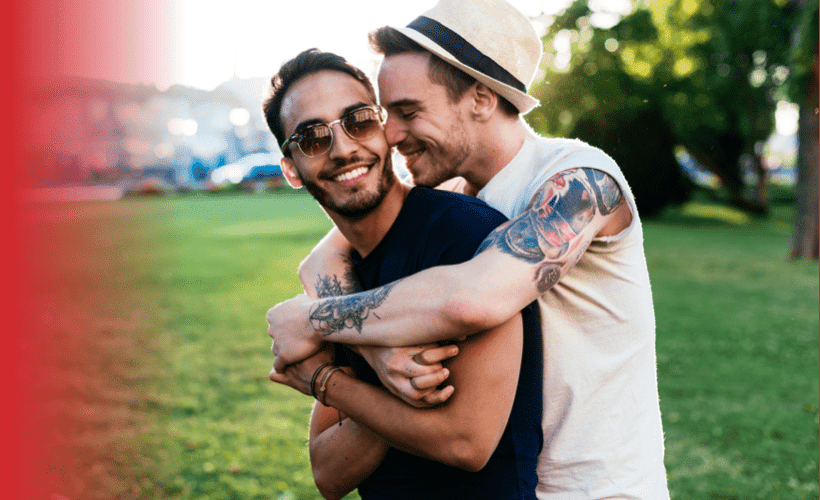 Remembering to take your medication made simple.
We understand that there are many reasons why someone might not take their medication as prescribed by their doctor and are here to help. Whether it is due to side effects, affordability, or not understanding the medication treatment we've got you covered. Life can be hectic and sometimes people even just forget.
Get a free pill organizer.
A pill organizer is an important tool to help you take your medication everyday. Order a free pill organizers from us as well as condoms, lube, and naloxone kits. Shipped free anywhere in Ontario.
Tips to Remember to Take Your Medication
Set an alarm or phone reminder to take your medication (you may want a second reminder set for later in the day just in case you are busy during the first)
Get free text reminders sent to you from TheSexYouWant.ca – available at thesexyouwant.ca/reminder
Time your medication with a regular activity in the day (caution with timing with meals if you need to take your specific medication on an empty stomach or with food)
Have a calendar and cross out the day when you take your medication in case you are worried about taking it again
Always consider having a back-up method to remind you
A week or more before travelling check to see if you have enough medication for your trip plus additional in case of delays
We offer a FREE weekly medication organizer (dosettes) at our pharmacy that you can put your medication into each week. 
We can package your medication into 100% recyclable organized packs for you that include your HIV treatment as well as any other medications, over the counter items, and vitamins you are taking (there is no additional fee for the packaging service)
Sign up for our FREE auto-fill service and we can remind you when your medication is due, let you know when you are out of refills, contact your doctor for refills, and ship out medication to your door before you run out of medication.
If you want to talk to us, experienced HIV pharmacists are available via text or call at 416-420-1250 7 days a week until midnight.  We are always here for you and offer personalized care.
Barriers to Medication Access
If you are experiencing symptoms and are concerned it might be due to your medication it is important to speak with our pharmacists and your doctor. Many medications may have side effects early on but often get better or go away in time (usually the first few weeks). Always remember that any severe or highly concerning symptoms should be addressed as soon as possible by seeking immediate medical attention (eg. local hospital).
Some side effects can be due to drug interactions which can usually be resolved, or your medication may need to be switched altogether by your prescriber to something you better tolerate. It's important that you feel comfortable with your medication regimen.
If you are paying out of pocket for any medication related expenses and it is a challenge, give us a call at 416-420-1250 so we can walk you through your options.
You can also schedule a video discussion with a pharmacist on our app or visit us during our on-site pharmacy hours (if in the Toronto area).
We take time with our patients and never rush you – and have found additional savings solutions for many patients who have transferred to our pharmacy. This includes manufacturer programs that you may have not been alerted to.
We are available by phone, email, or text 7 days a week as well at 416-420-1250.
It is important to take your medication as prescribed – whether it is for HIV or any other medical condition. Regularly missing doses or stopping HIV treatment can reduce the effectiveness of medication, increase the risk of medication resistance, increase the risk of transmission, and can have negative short and long term health outcomes. Even if your medication has suppressed the virus and/or you have reached an undetectable status, stopping medication will result in the viral load to increase again.
Studies have been performed to determine if medication could possibly be taken less frequently (ie. 4 days a week). While some are promising, at this time it is recommend to take your medication every day as prescribed unless advised otherwise by your HIV specialist.